Sunday, May 5th, 2013
*********************************************************************************
We set aside one of the days of our vacay to visit the beach.
It was one of the more chillier days, but we were still excited to go! So we donned our swimsuits....and jackets and headed out to Balboa Beach and Pier, and Peninsula Park.
We got there a little before lunch time, so the first thing we did was walk down the pier to a cute little place called
Ruby's Diner
. Yummy burgers, soup, salad and SHAKES!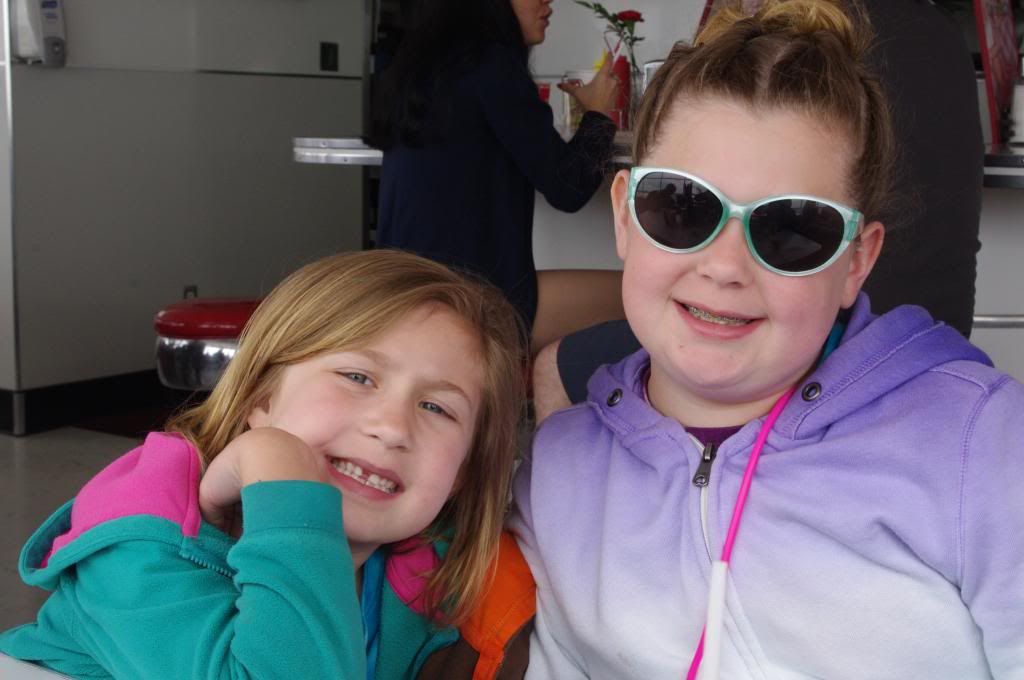 After lunch, we staked a place on the not-so-busy beach. The kids braved the chilly weather and got busy trying to build sand castles, burying themselves in the sand and looking for sea shells.
I just noticed that Aube has her goggles (gobbles) on in this picture....don't know if it was more for the water, or to keep the sand out of her eyes!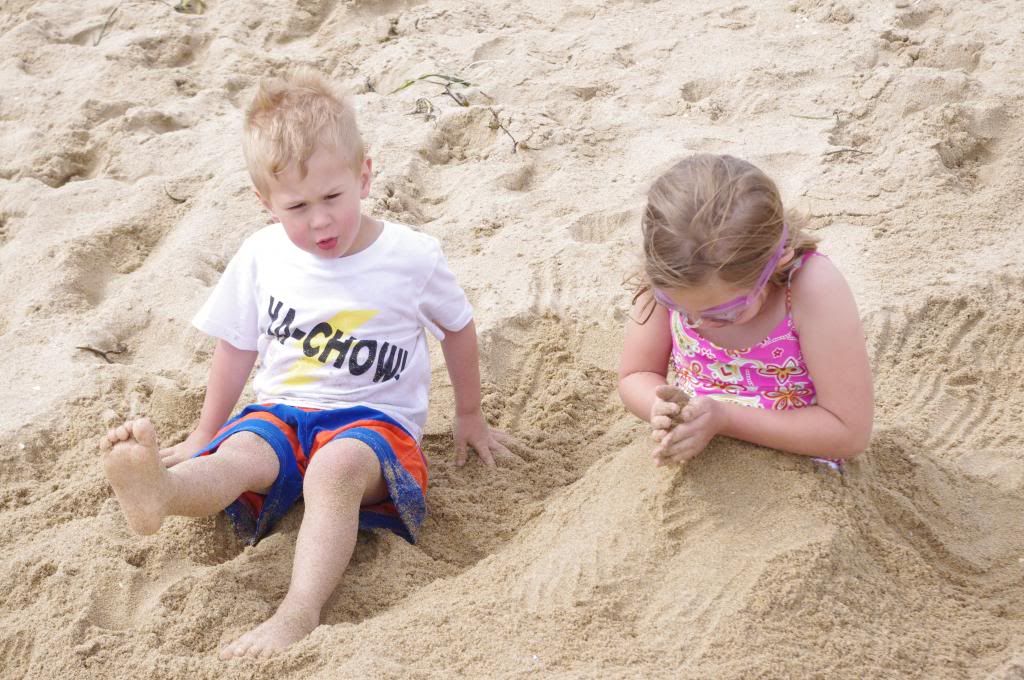 They spent minimal time in the water...the time they did spend, tho, was full of giggles.
Seeing who could go out the furthest and stand up against the waves was the funnest part. Bella got knocked down a few times and wasn't impressed with the salty taste of the water! She's such a brave girl!
We spent a good part of the afternoon there, then headed back to the hotel to wash the sand off.
For dinner, we headed to Downtown Disney and ate at the Earl of Sandwich....home of the worlds greatest hot sandwich (debatable...but still yummy!!)
After dinner, we went to the Lego store.
Where we built and built and built.