Please excuse the ginormous pictures....blogger wouldn't upload my pics...so I had to go with
Photobucket
and they are just
gihugic
! But I've always wanted to know how to get my pictures bigger...now I do! yikes!
So...this year for Christmas we were on a strapped budget than usual...so I made up some gifts for family. Of course, sometimes making gifts is just as expensive as buying toys or gift cards or what not...but I truly believe it's the THOUGHT that counts...and I put a lot of love into these gifts.
One of the first things I did this year was create 2009 scrapbooks for the grandparents. Each one had a section for Winter, Spring, Summer and Fall...we did a lot this year, so it was easy to separate the events into each section. I really want to do more
scrapbooking
this year, especially after doing these...I love looking back at how my girls have grown!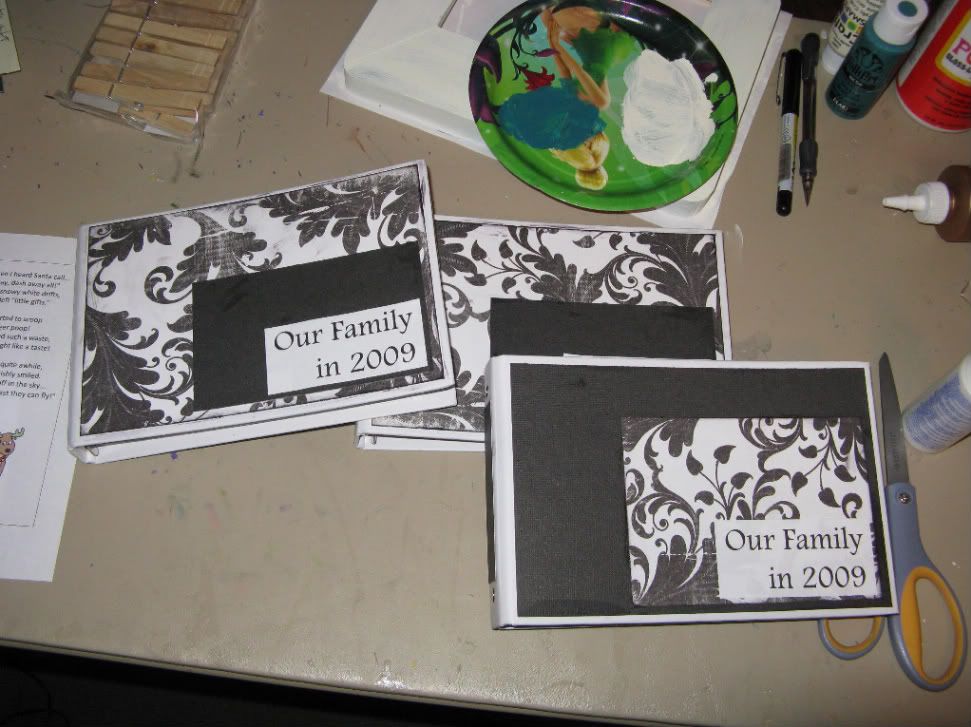 For the 'older' nephew and niece....I made quiet bags for church. This was something I wanted to do LAST year, but never got around to it....I'm so glad I was able to do it this year.
I also made tie shirts for two of them, which I think are just completely adorable!
Cayden
has even been sporting his already this year!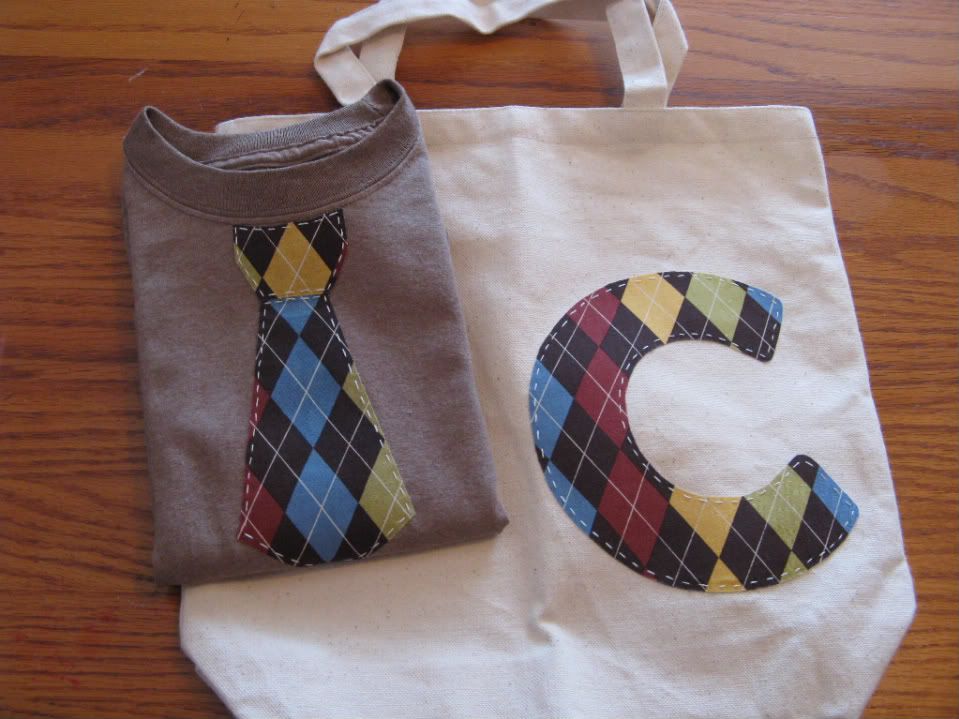 I told Kari and Matt like 6 months ago I would make them a "TAKE YOUR FLIPPING SHOES OFF" sign, to help them save their brand new light-colored shoes off. Of course, in true Sarah-fashion, I procrastinated and finally made it as a Christmas gift! But, it wasn't exactly what I was planning...but I think it turned out cute, none-the-less.
I found these 8x10 plastic frames at Walmart...the kind with the magnets on the back to stick it to the fridge. I was thinking that it might work well on the front door, if you have a metal door (
at least I hope so, eek
!). And in the frame part, I put several sheets of different scrapbook paper, for all the different seasons.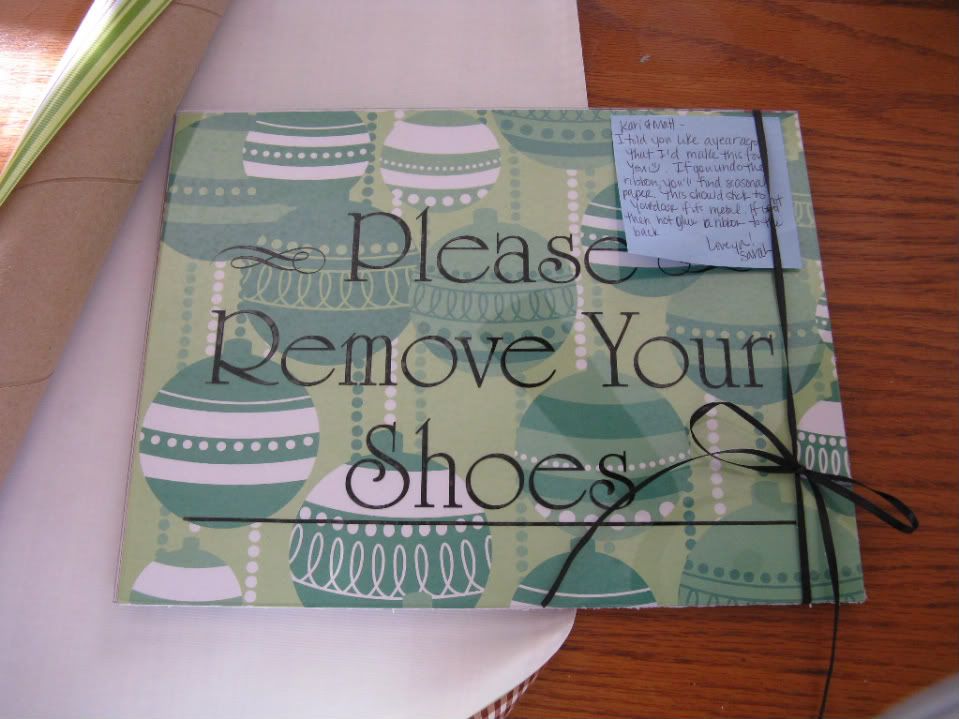 For Rylee, I did the same as for Cayden and made her a church quiet bag. I wanted to make her an 'R' shirt but the stinkin' Heat-n-Bond wouldn't keep the R on the shirt, so...I'm gonna have to figure that out and make it for when she comes to visit next month! yay! I also included in each bag a
Gospel ABC book
, which are really nice to have to look at during Sacrament Mtg. And also these Lacing and Tracing deals...those will keep kids quiet for WHILE! lol. And then you can string Fruit Loops on them for even more fun!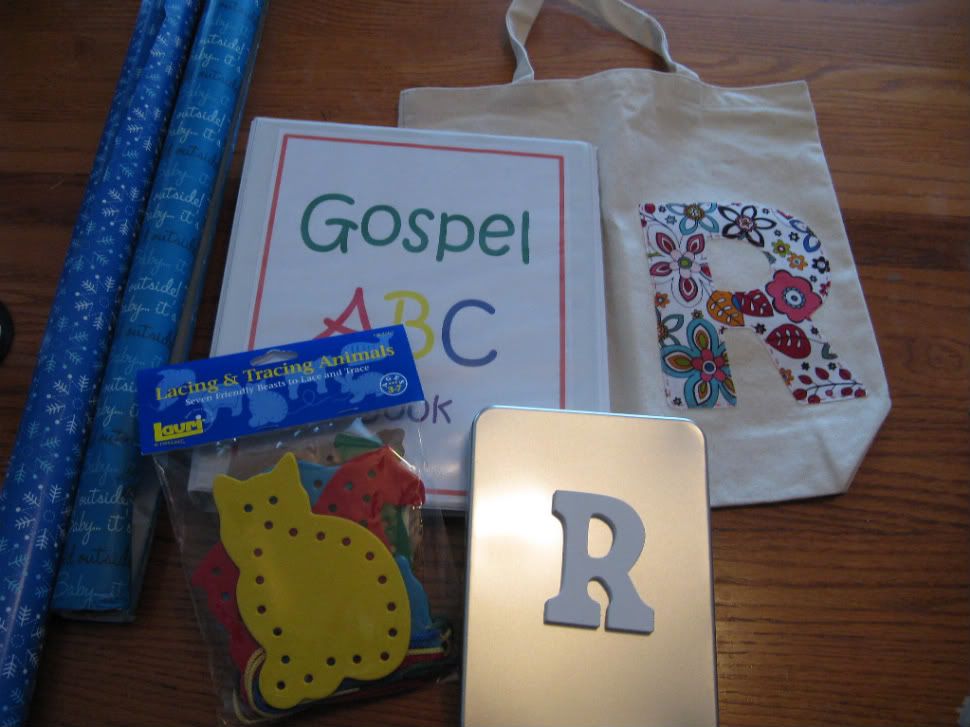 For my mom, I made her a Button Pillow cover. I drove up to Ikea, which was the only place I knew of that had pillow covers (
of course, it turns out that Hobby Lobby has them, not so long of a drive...but I'll just keep telling myself that Ikea has better quality
!)...you can get them 2/$8! Then I printed off an 'S' transfer and bought a bag of buttons...and sewed, sewed, sewed!
If I ever do this again, I'm going to GLUE the buttons first, THEN sew, which I recently saw on another tutorial...which is super smart...even though I had a TON of fun sewing on each itty, bitty button!! I can't wait to do one for our couch!
And there you go...I forgot to take pictures of the name thing I did for my dad and the Priesthood Line of Authority I did for James' dad. And the Cancun peso necklaces! Whoops! Oh well...they were all pretty Ü.
Crafting just gets into my blood stream...it's so addictive! I love making stuff for people, it makes me happy to see something I've made make someone happy. I have to keep remembering that happiness when I get negative comments about the effort I put into stuff...I have to remember that it's WORTH it to me to put forth the effort and create!