May 2nd, 2013
Today we started out at California Adventure. We wanted to be one of the first in line for the FastPass to Carsland. With a little boy obsessed with going faster than fast....Carsland was a top priority!! I have to admit...I was very excited to see it to (
since Jax watching Cars every day meant I watch it every day too
!)
We had a little while to spare while we waited for our FastPass time. So we checked out some characters, Bella and Aube rode a rollercoaster with Daddy, we all rode Buzzmania (my FAVE!!), and had a few churros.
Carsland did not disappoint! It was like being in the movie!
We ate at Flo's Cafe for lunch!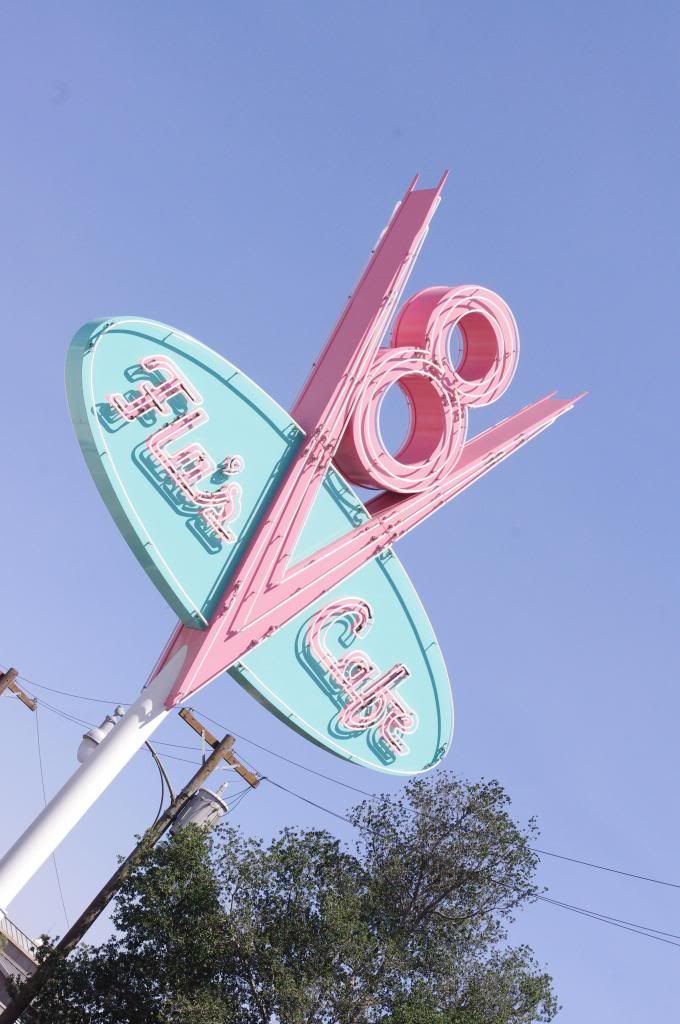 .....said hello to Lightning McQueen at the Cozy Cone Motel.
After awhile, we mosied over to talk to Crush from Finding Nemo.
This little ...I don't even know what to call it....show amazes and baffles me...because you actually TALK to Crush. But he's a cartoon! I know the answer is probably simple, but I just can't wrap my mind around it. Bella was so excited to ask Crush a question....she sat right up front (sorry for the blurry pic...he moves around a lot) and when the time came, raised her hand real quick. Crush said "What's your question, little lady, there in the front row in the pink shirt?" So she asked "Who is your favorite Princess?" And of course he said Ariel.
Jax wasn't tall enough to go on the Grizzly River Run, so he and I waited....and waited.....and waited.....watching for Bella, Aube and Daddy to float by.
We were able to get a Parent pass, or some such thing, so that I could skip the lines and go on the ride again with the girls, while Daddy waited with Jax. They found a much more fun place to wait....where Jax could get as soaked as the rest of us did!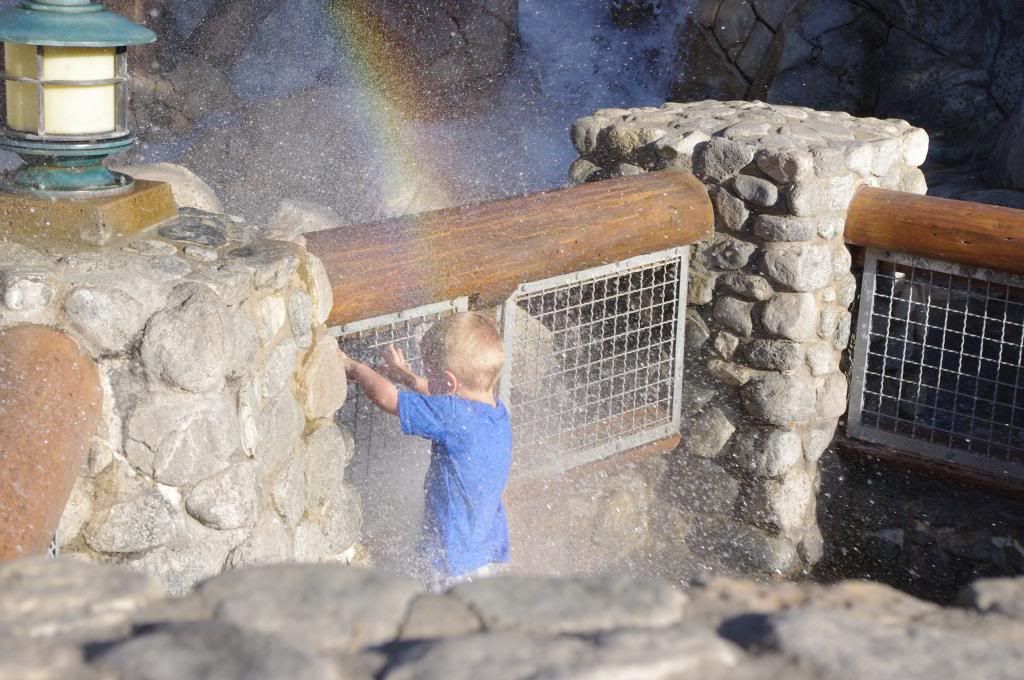 And soaked we got! Note to self: Don't wear skirts on the Grizzly River Run.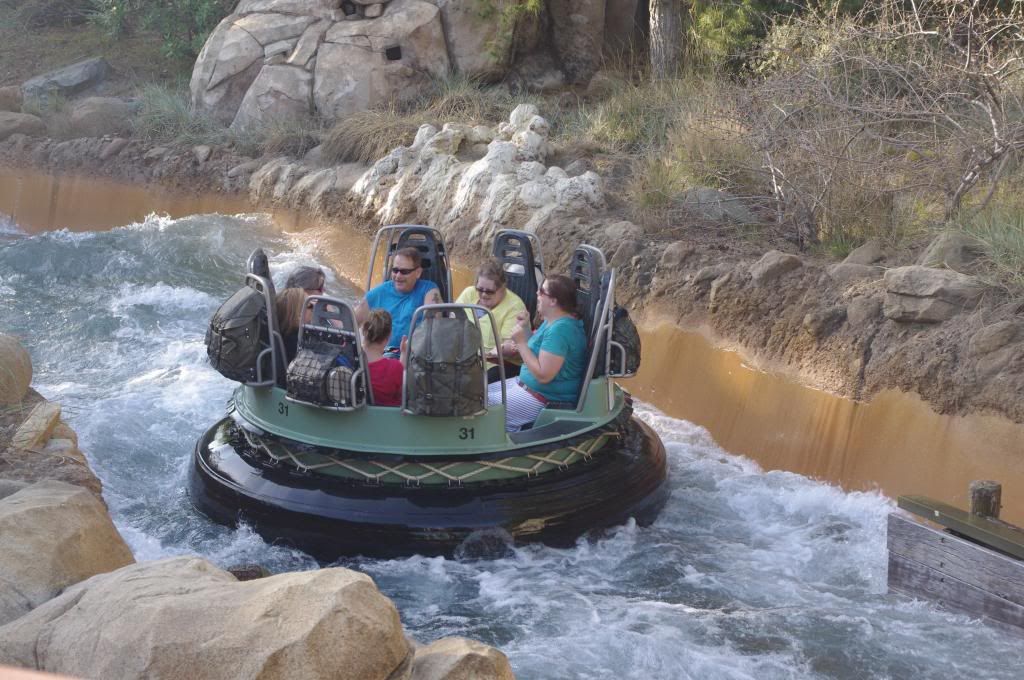 We ate dinner at a fancy shmancy restaurant, Carthay Circle.
Right after the water ride.
So we were soaked and ffffffreeeeezing. But the food was heaven, which distracted James and I from the whining children.
His lunch that day came in this McQueen car....he didn't let it go for the entire trip and held all his many treasure picked up along the way.
Thank goodness for strollers. After we saw World of Color (no pictures! wah wah! we had awesome seats, too!) we barely made it back with all the kids awake.